Education and skills training focused on real life scenarios to help create safer work environments
Building a safety culture through our commitment to education and training!
High quality, hands-on, customized training programs taught by experienced instructors.
We provide high quality education, utilizing our resources to provide courses when and where you need them
Programs include on-site, off-site, open enrollment, private classes and customized courses that can be tailored to incorporate your company's procedures and practices
Our approach to training focuses on real life scenarios specific industry and environmental challenges, company risks, and building a safety culture in your workplace
Specific provincial and federal regulations are always part of our courses to ensure regulatory compliance
Certificates of completion provided to successful attendees passing written tests and evaluations of hands-on skills
National training programs for consistency throughout the country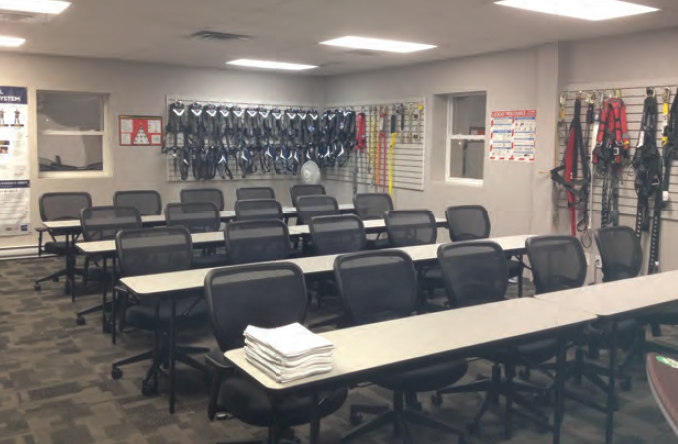 Our facilities
Comfortable, temperature controlled classrooms
Practical areas for hands-on demos for safety training
Easy access to showrooms and branch sales areas for additional product expertise before and after class
Please contact Hazmasters for additional information on safety training courses.
Course availability may vary by branch location.
Have you already taken a training course with us? Let us know what you think!
Email us at safetyedpays@hazmasters.com with your questions, thoughts, or comments about our safety training and education.
View Health & Safety Training Schedule
View IICRC Training Schedule