We've Moved!
Hazmasters Ottawa has relocated to a larger location!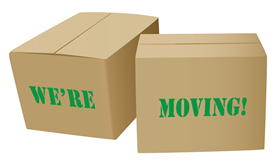 Continuous growth of our Ottawa branch has prompted relocation to a larger facility to better serve you! We look forward to welcoming you to our new location beginning Monday, March 19, 2018!
More convenient location closer to the 417
Located 5 minutes away from the old location
Bigger showroom and warehouse
Larger stock selection available

Our new address is:
1660 Comstock Road, Unit 103 (click here to view location via Google Maps)
Ottawa, ON K1B 5L2
(Shared location with WESCO)
Phone and fax numbers will remain the same:
Tel: (613) 224-5447
Fax: (613) 224-1341
Click here to download the announcement flyer with new location details.
Return to Company News page