We've Moved!
Hazmasters Winnipeg has relocated to a larger location!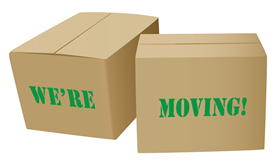 Continuous growth of our Winnipeg branch has prompted relocation to a larger facility to better serve you! We look forward to welcoming you to our new location beginning Monday, May 28, 2018!
More convenient location closer to Route 90
Located 3 minutes away from the old location
Bigger showroom and warehouse
Larger stock selection available

Our new address is:
1099 King Edward St, (click here to view location via Google Maps)
Winnipeg, MB R3H 0R3
(Shared location with WESCO)
Phone and fax numbers will remain the same:
Tel: (204) 694-4500
Fax: (204) 633-4035
Click here to download the announcement flyer with new location details.
Return to Company News