eStock Storeroom Inventory Management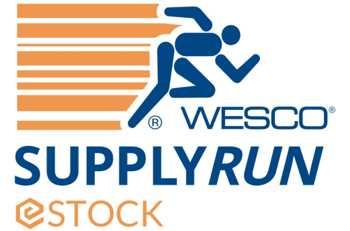 Generate and transmit orders on a just-in-time basis with speed and 100% accuracy. A mobile, cloud-based inventory management system, to streamline your inventory replenishment processes, and help ensure that critical items are always in stock.
Achieve Significant Time Savings
Orders can be scanned and transmitted in a fraction of the time that it takes to create a handwritten or manual purchase order.
eStock eliminates "phone tag" communication to salespeople or unsuccessful fax transmissions.
Reduce the number of POs for your storeroom.
Improve Order Accuracy
Orders are automatically submitted to the Hazmasters system through EDI, reducing errors from keystroke or misinformation.
For convenience you can preset re-order quantity to align with sell pack (can be manually overwritten as required).
As a result of initial and ongoing product selection procedures, we gain better knowledge about what you're likely to purchase in order to better prepare stock at our branch locations.
e-Stock 2.0 Features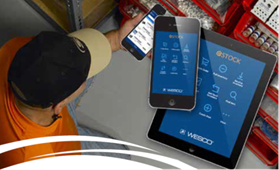 User-friendly mobile app (IOS and Android) and website
Rapid setup
In-house technical support
Flexible solutions for Replenishment, Checkout, and 2Bin style storerooms
Online and offline ordering mode
Operates on Wi-Fi or 4G/LTE data
Nightly data backup
Job and user tracking
Comprehensive reporting
Scan from Catalog ordering
Technical Features
App-based platform provides availability on all mobile devices
Min/max management allows adjustments to inventory with automatic replenishment
Report generation offers on-demand reports including history and usage patterns
Offline ordering allows you to scan items locally and sync when Wi-Fi or when data services become available
Application shows description, manufacturer information, and item photo