Company Bio
Proudly serving Canadians and helping to create safer work environments with branches coast to coast since 1989.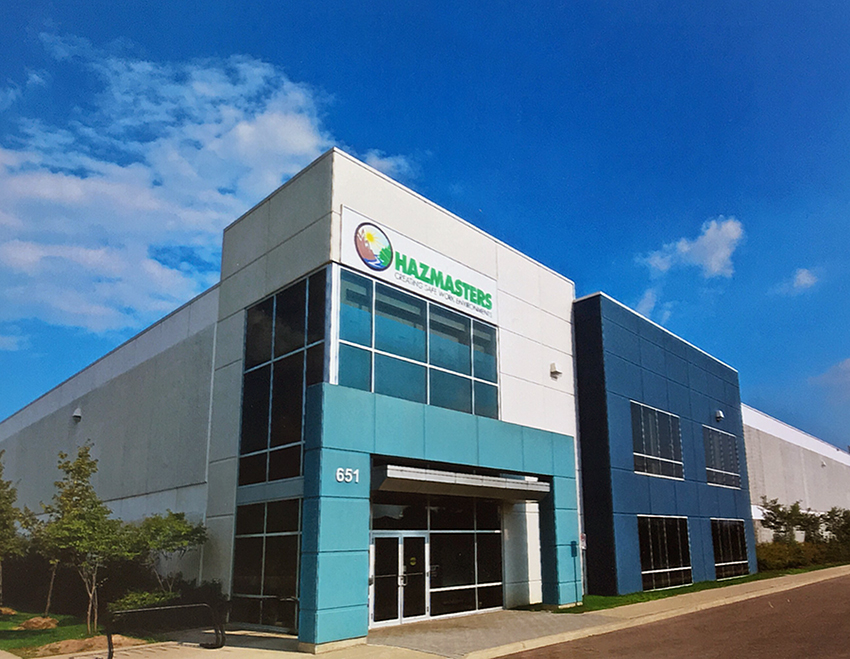 Our corporate office is based out of Ajax, Ontario with 17 branches across the country servicing the Canadian market as a leading distributor in occupational health and safety.
We are committed to training, education, and full service solutions to help companies build a strong safety culture so that everyone goes home safely at the end of each and every day. We are focused on managing risks and improving efficiencies, partnering with our customers, saving time and resources.
The founder of Hazmasters® experienced firsthand two serious workplace accidents to family members that changed life forever. It was this dedication and focus on creating safer work environments that can be attributed to the growth of Hazmasters®. A company that not only supplies the product, but also inspects, tests and services it. A company that educates and trains. A company that delivers every aspect of workplace safety to the employer, and follows up to make those solutions easy to implement and sustain.
In November 2013, Hazmasters® acquired New Heights Industries, a safety education and consulting firm in Winnipeg, Manitoba to support our customers and strengthen our training and education programs. At the same time Hazmasters® acquired Safety West capitalizing on the synergies and our commitment to creating safer work environments, building long-lasting relationships with our clients.
Since then, Hazmasters® has grown rapidly, in March 2014 acquired by WESCO International, Inc. a publicly traded Fortune 500 holding company headquartered in Pittsburgh, Pennsylvania with annual sales of approximately of $7.5 billion through WESCO Distribution Canada LP its wholly owned Canadian subsidiary. With over 130 locations nationally, we leverage our breadth of service and product expertise to offer customers application specific solutions that create safer work environments.
We have expanded our national footprint while continuing to service markets such as Restoration, Abatement, Construction Healthcare, Utilities, Electrical, Oil & refineries, Agriculture, and much more. This further evolution has allowed Hazmasters® to service their customers better than ever, adding more training options, a more diverse range of products and services.
Hazmasters® continues to be a leading independent Canadian distributor of safety products servicing customers in the industrial, construction, commercial, institution, and government markets.
We take great pride in providing our customers with the right solution to their Health, Safety and personal protective equipment requirements. We take greater pride in working with responsible employers that take great action to keep their employees safe – Each and every day.
Our Vision
Recognized as the Health and Safety Experts with extensive breadth of services and products that focus on creating safer work environments that keep our customers compliant and their workers safe.
Our Mission
Converting customers commoditized safety spend to a safety solution investment by bundling services, support and training with the right products to create superior customer value.
Partnering with Hazmasters®
Provides your organization access to Comprehensive training programs, fully integrated equipment inspection programs, expansive product breadth, product orientations and safety product recommendations, vendor managed inventory programs, equipment testing, repair, rentals and leasing, Professional sales consultants with expertise on regional safety regulations.