Equipment Rentals and Leasing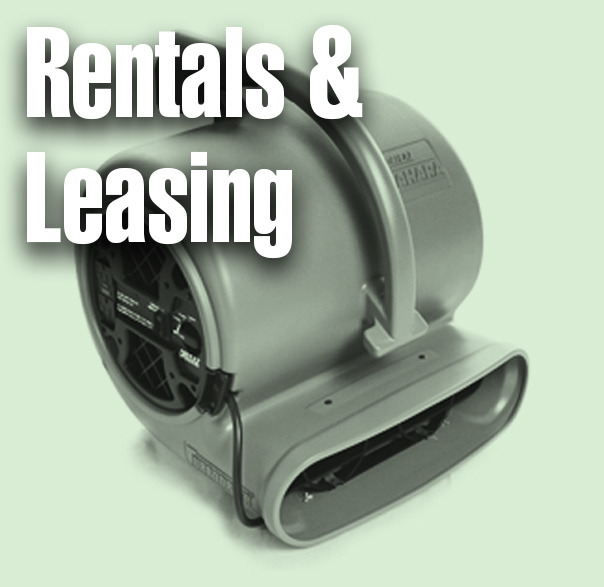 Rentals and leasing are ideal for addressing budget constraints and short term emergency solutions. Support business growth while conserving your cash!
Rental fleets include:
Confined space entry equipment
Fall protection equipment
Gas detection instruments
Tools and measurement instruments
Respiratory and ventilation equipment
Thermal imaging cameras
HEPA vacuums
Drying equipment and air movers/scrubbers
Benefits of leasing versus purchasing:
Allows you to acquire additional and better equipment
Option to buy at the end of lease (lease to own)
Do not have to deal with traditional banks
Establishes an additional source of credit
Improved financial statements (spreads out the cost payments on equipment to coincide with the income earned from the equipment)
Conserve cash when starting a new business for set up, hiring people and operating expenses
Frees up cash to pay employees, sub-trades and other suppliers
Avoids a cash crunch if a large job payment gets disputed or delayed
Operating lease payments are fully income tax deductible
Need something else? Ask us! Daily, weekly and monthly rates are available.
Return to Services page