About Us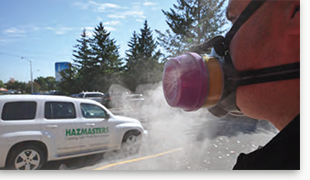 Our Vision
Recognized as the Health and Safety Experts with extensive breadth of services and products that focus on creating safer work environments that keep our customers compliant and their workers safe.
Our Mission
Converting customers commoditized safety spend to a safety solution investment by bundling services, support and training with the right products to create superior customer value.

Proudly serving Canadians, with branches from Coast to Coast
Since 1989, Hazmasters has served the Canadian market as a leading distributor in health and safety. With 16 branches across the country, we are committed to training and education, helping you build a safety culture.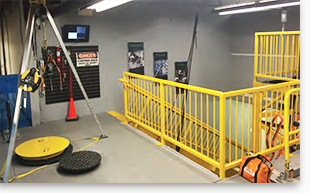 No matter the requirement, Hazmasters is ready to help you overcome challenges, develop best practices and streamline processes to make workplaces safer and more efficient. Our approach delivers end-to-end safety solutions created through consultative partnerships offering service, training and education alongside a diverse line of product solutions. We truly believe in complete customer engagement, working with you to create a safer work environment so that everyone goes home safely at the end of the day.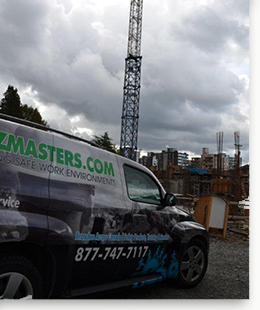 Hazmasters Partnerships
Partnering with Hazmasters gives your organization access to:
Comprehensive training programs
Fully integrated equipment inspection programs
Product orientations and safety product recommendations
Vendor managed inventory programs
Equipment testing, repair, rentals and leasing
Professional sales consultants with expertise on regional safety regulations
Learn More
Learn more about what Hazmasters can do for you!