The HL400 Dispenser Swap-It Program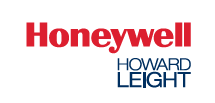 Try the New Howard Leight™ HL400™ disposable earplug dispenser today.
Connect with your Hazmasters Sales Rep to learn how you can try the New HL400™ Dispenser with prefilled canister.
If you like it, you can keep it. If you're not satisfied, we'll take it back free of charge.
Honeywell, your partner in Hearing Conservation, is actively committed to making it as easy as possible for workers to get the right hearing protection. When it comes to protecting your hearing, Howard Leight leads the industry by offering the broadest selection of in-ear hearing protection.
Designed to be compatible with other dispenser mounts, the HL400 has universal hole positions, eliminating the need to drill new holes.
Designed to accommodate dispensing the full line of Howard Leight™ disposable foam uncorded earplugs.
It's all about choice. Choose the type of hearing protection that's right for you.