We've Moved!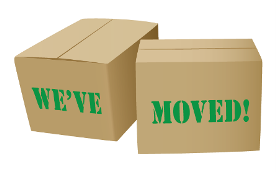 Continuous growth of our Hazmasters Edmonton branch plus the acquisition of Safety West has prompted relocation to a larger facility that will house the combined operations.

We look forward to welcoming you to our new, larger facility that will house both Hazmasters and Safety West together as one!
Hazmasters has relocated as of February 3, 2014
Safety West has relocated effective March 24, 2014
Our new facility has a number of features which will enhance our ability to service our customers even better.
30,000 sq ft facility with an expanded showroom and warehouse for increased on-site product selection and stock levels
Expanded hands-on state of the art training facility for fall protection (including OSSA), confined space, IICRC training and more
Enlarged service and repair centre, new SRL service centre, new fall protection equipment washing facility and HazSafeID equipment inspection area
Custom sign shop
Rope manufacturing
Our new address is:
5711 67 Street NW
Edmonton, AB T6B 0B4
Click here to view the location of our new facility via Google Maps.
Phone and fax numbers will be the current phone numbers for the Hazmasters Edmonton location:
Tel: (780) 481-1300
Fax: (780) 481-3900
We look forward to welcoming you to our new location!
Return to Company News page