Antimicrobials 101
Winnipeg, MB
Where (new location effective September 8, 2017*):
Hazmasters Winnipeg
1226 Sherwin Road
Winnipeg, MB R3H 0V3
Tel: (204) 694-4500
Fax: (204) 633-4035
*The Winnipeg training centre, formerly located at 225 Watt Street, has now combined with our 1226 Sherwin Road location. All training classes in Winnipeg will take place at the address above.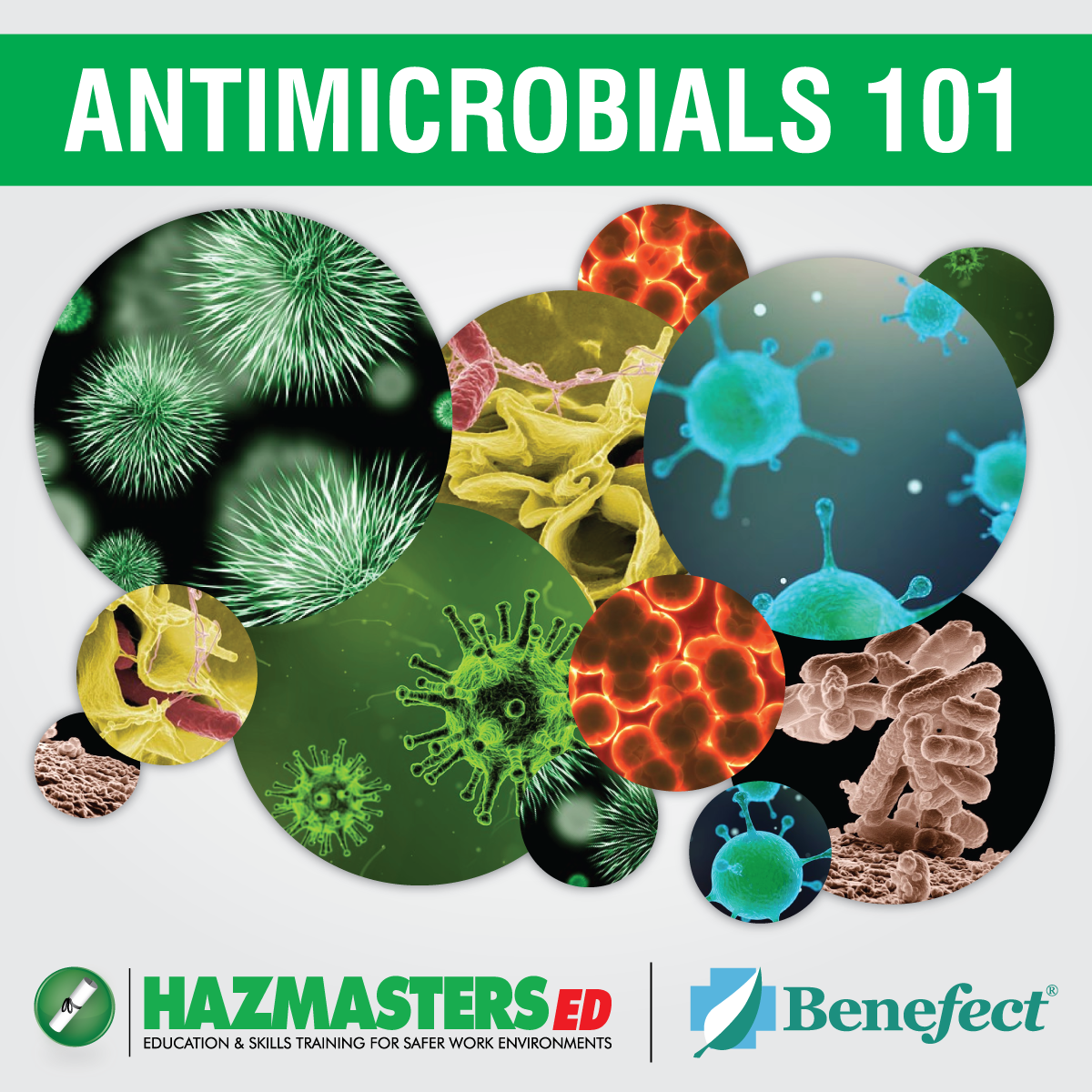 DATE:
February 14, 2018 (*date change*)
TIME:
Seminar - 8:00 am to 12:00 pm
Lunch - 12:00 pm to 1:00 pm
COST:
$50 per person (Attendees will receive a $50 coupon towards your next Hazmasters purchase)
Gain a better understanding of antimicrobials, the regulations that govern them and the concerns of health and safety. We'll uncover microbial classifications that Health Canada uses to categorize antimicrobials and we'll help you choose the right product for every job. We'll discuss superbugs and what the future has in store for antimicrobial use.
Who should attend? Technicians, managers and owners of restoration/remediation companies and cleaning companies; facility managers for hospitals, long-term and palliative care facilities, colleges and universities; property managers for public buildings and shopping centres; hospitality housekeeping managers
This is a half day (0.5 hour) course
Receive 0.5 IICRC CEC credit for attending this course

To register, or for more information, please e-mail us at safetyedpays@hazmasters.com.
Return to IICRC Training Calendar
Return to Events Calendar