Chief Prevention Officer Approved Working at Heights Training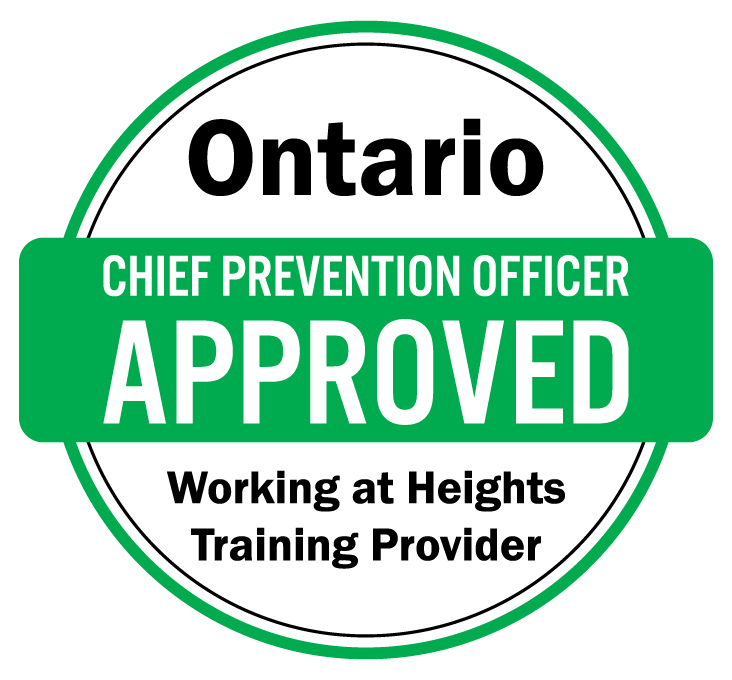 Hazmasters is approved by the Ontario Chief Prevention Officer to provide Working at Heights Training!
We are now booking Working at Heights Training for both custom and open enrollment classes, available at our facility or on your site.
This Ontario Chief Prevention Officer approved Working at Heights Training course is for anyone working in the construction sector that uses any of the following equipment: travel restraint systems, fall restricting systems, fall arrest systems, safety nets, work belts or safety belts.
The purpose of this training is to ensure that the users understand their legal rights, duties and responsibilities associated with working at heights as well as the proper selection, care and use of the equipment and systems. The course will also provide the users with the skills to identify working at heights hazards and the control methods to suit their work application.
Want to learn more? Click here to view a complete course outline and the current open enrollment schedule.
---
Contact us today to book your seat or custom group class!
---
Visit http://www.labour.gov.on.ca/english/hs/topics/heights.php to learn more about Ministry of Labour regulations regarding Working at Heights training.
---
Upcoming Events
20 Jul 2018
Hazmasters Burnaby Customer Appreciation Open House
Burnaby, BC
20 Jul 2018
Working at Heights Training (ON CPO Approved)
Ajax, ON
Watch our 3 minute video