HazmastersID Photo Gallery
Examples of unsafe equipment removed from service through HazmastersID
Below are some examples of unsafe equipment that Hazmasters has removed from service for our customers through the HazmastersID equipment inspection program. This is one more way that Hazmasters helps you create safer work environments.
Download our poster: "A Nail in Your Coffin?"
---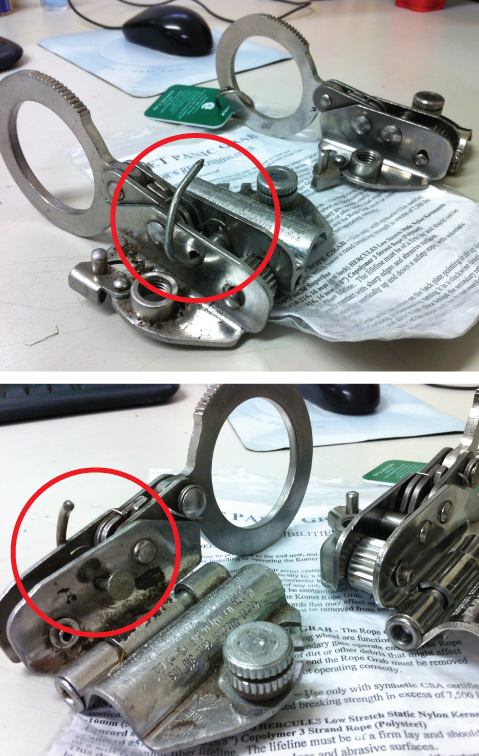 Rope Grab With Nail Through It
This rope grab was being used with a bent nail to replace an essential rivet where it had broken off or been removed.
Thanks to a HazmastersID inspection, it was removed from service and the customer was notified about this unsafe practice occurring within their company.

---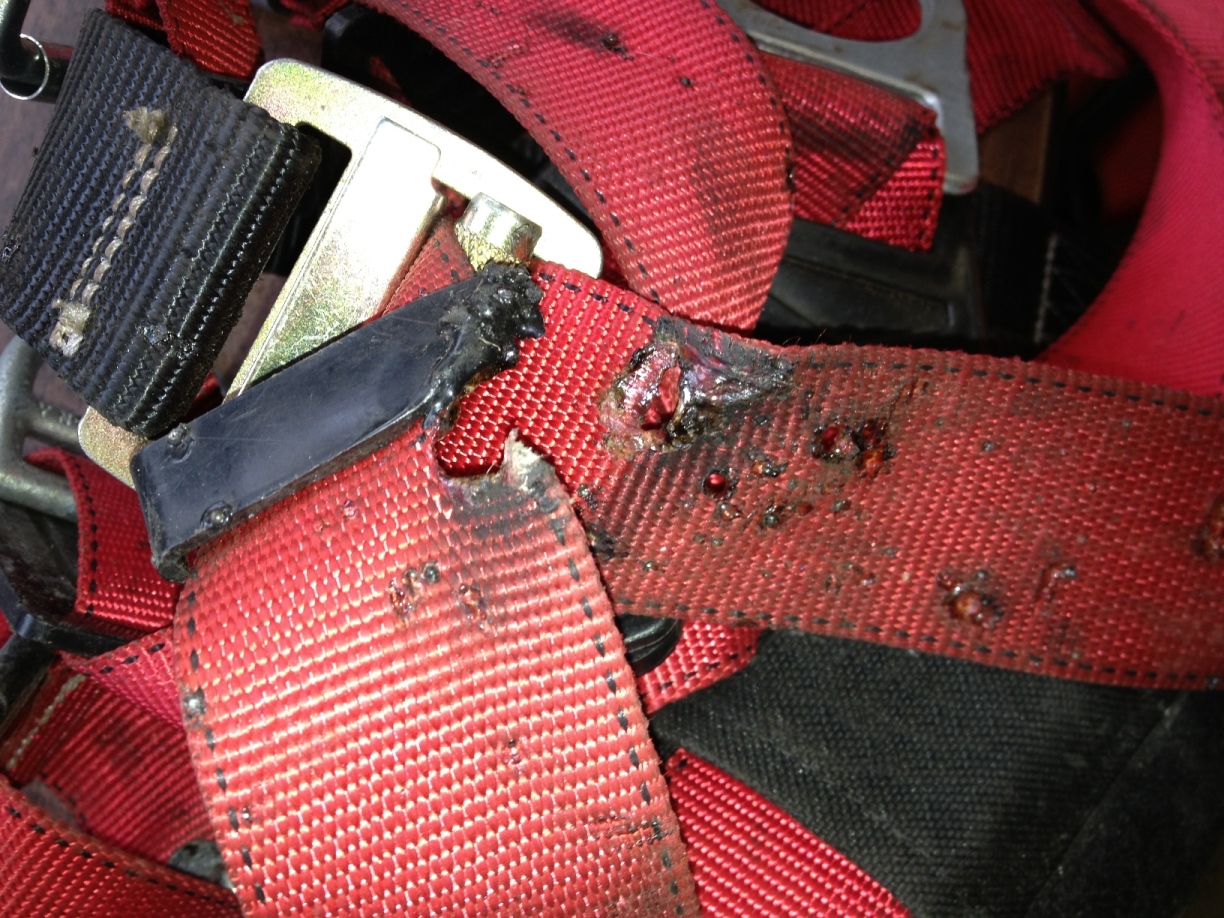 Unsafe Harness
This broken, unsafe harness was being actively used by a worker.
Thanks to HazmastersID, it was removed from service and destroyed.

---
Return to HazmastersID page
Upcoming Events
20 Jul 2018
Hazmasters Burnaby Customer Appreciation Open House
Burnaby, BC
20 Jul 2018
Working at Heights Training (ON CPO Approved)
Ajax, ON
Watch our 3 minute video