DBI Sala FlexiGuard SafRig Fall Arrest System
DBI Sala FlexiGuard Fall Arrest Systems are custom access solutions created based on your application requirements and design constraints while ensuring maximum safety and peace of mind. They are durable in construction, made from powder-coated anodized high strength alloy and SAE J429 Grade 8 hardware with a zinc yellow Chromate plated finish. The enclosed rail design helps keep debris and weather elements out. They offer portability in a lightweight design, allowing them to be easily moved by minimal personnel and employ heavy-duty stabilization for use on uneven ground. Most system styles allow for positioning by a forklift or other service vehicle. They can also be permanently mounted (where applicable). FlexiGuard systems are versatile and can be used both indoors and outdoors. They provide a large, safe working area (working radius from rail is 6 ft or 30°) and are 100% fall arrest rated for tie-off from the ground up. The rigid anchor points have no deflection or sag, reducing fall clearance requirements and there are multiple overhead anchor points on systems designed for multiple users.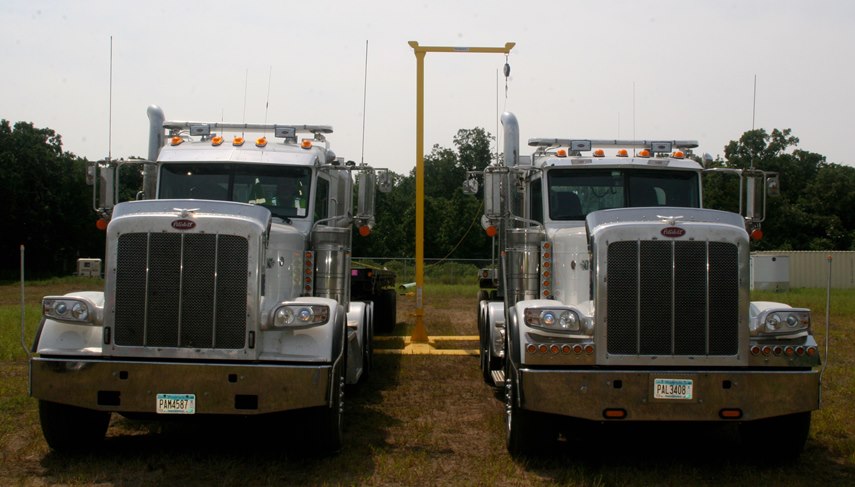 The FlexiGuard SafRig System offers a portable fall safety protection system for one user that can be used for workers with limited space but needing a large work area. The smaller frame allows trucks to be parked side-by-side during use but does not require the weight of the vehicle as the anchoring force. The 360° rotational boom provides a 5 ft (1.5 m) working offset and has the capacity to provide fall protection or as a rescue system for one person. Forklift pockets add the ease of moving the system around a jobsite. A periscoping rotation handle is included for turning the system into working position and each type of system comes rescue-ready with the inclusion of pulleys and the winch mounting plate.
SafRig with outrigger base models (pictured top left) have a 15 ft by 15 ft base, a 20 ft anchor height and a 5 ft 10 in offset. Option of PPE included or not included.
SafRig with counterweight base models (pictured top right) have a 4 ft 6 in base, a 20 ft anchor height and a 5 ft 10 in offset. Option of PPE included or not included, and with or without concrete.
See it in action!
Video: DBI Sala FlexiGuard SafRig Fall Arrest System
Additional SafRig options include:
Jack leveling kit
PPE Kit including carabiner, SRL and tagline
Rescue kit
Custom paint job
---